At A Slice of Heaven Cakery we work with you to design a fresh, never frozen Custom Cake for your special occasion.
We also offer cupcakes, and our signature cakeballs. As well as other baked goods.
Serving Indianapolis & Central Indiana, and located in Lapel. We provide big city cakes with small town prices.
We have over 20 years combined experience decorating cakes. Please call for a FREE consultation to have us custom design your wedding cake.
CALL: 765-534-3282
Cakeball of the Month - Strawberry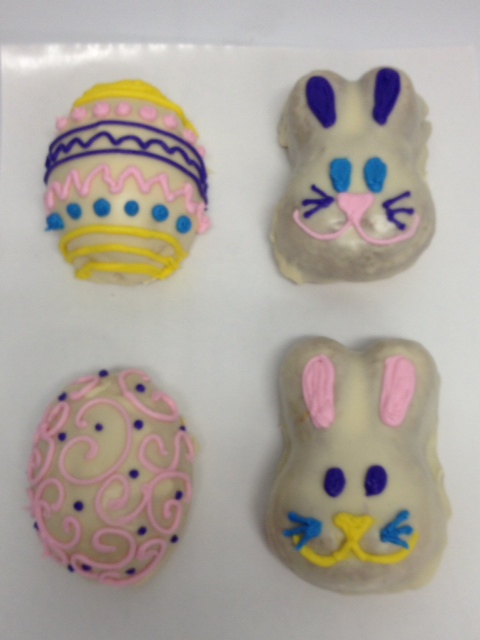 Easter Bunnies & Easter Eggs $3 each or 2 for $5.
Please call ahead for large orders or certain flavors.
For the latest news please consider subscribing to our mailing list.